Dear friends:
  Welcome to Shandong Angshi Group Co., Ltd.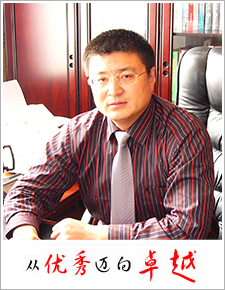 Shandong Angshi Group is located in the beautiful coastal city – Rushan, Weihai, Shandong, in the center of Qingdao, Yantai and Weihai. It is about 1-hour driving the three cities by expressways.
  The company was founded in October 2000, and grew into Shandong Anshi Group Co., Ltd. in July 2006. It consists of Rushan Dayang Silica Gel Factory, Rushan Huanyu Chemical Co., Ltd., Weihai Huanyu Packaging Co., and Ltd. Weihai Huanyu Biotechnology Co., Ltd.
  The group covers an area of 300mu, has the registered capital of RMB 61.68 million Yuan, and the total assets of RMB 150 million Yuan. It is mainly engaged in research, development, production and sale of silica gel, medicinal edible desiccants, medicinal edible plastic bottles and health food. It has passed the ISO9001, ISO14001, OHSAS18001, ISO9002, GMP certification, and its chemical companies and packaging companies have obtain the qualification of Category I medicine packaging from China Administration of Food and Drug. Its "Chuangyu" brand medicinal desiccant is selected as Shandong Famous Brand, and "Dayang" trademark is selected as Shandong famous trademark.
  "Win-win and common prosperity with the staff and society" has always been the purposes of the enterprise. Every effort we made is based on our vision: "To be a world-famous brand, to be a world-class enterprise". We keep the vision to customers, employees, investors and business partners. This vision makes us feel the infinite responsibility and the vast space, for which we abide by the credibility and perseverance. The company is growing bigger and stronger.
  Over the years, we keep strengthening scientific research strength, innovating products, enriching brand connotation at the same time to the "world-renowned brands, a world-class enterprise" business objectives.
  It is the recognition and support of consumers, business partners and leaders help us achieve today's results and motivate us to make strides towards new goals. At the webpage revision, I would like to represent all employees of Angshi Group to express my sincere thanks to leaders and friends, who care, support and help my company for many years! Welcome all friends to visit our webpage and our group!
President of Angshi Group: Li Wengang